QUALITY CUSTOM PORTRAIT


1 or more subjects, hand drawn in coloured pencil from your own photographs.
I only use professional quality materials with four ranges of pencils and two types of papers depending on the type of commission. You will receive an original drawing drawn and produced by hand by myself Kimberley Dewhurst.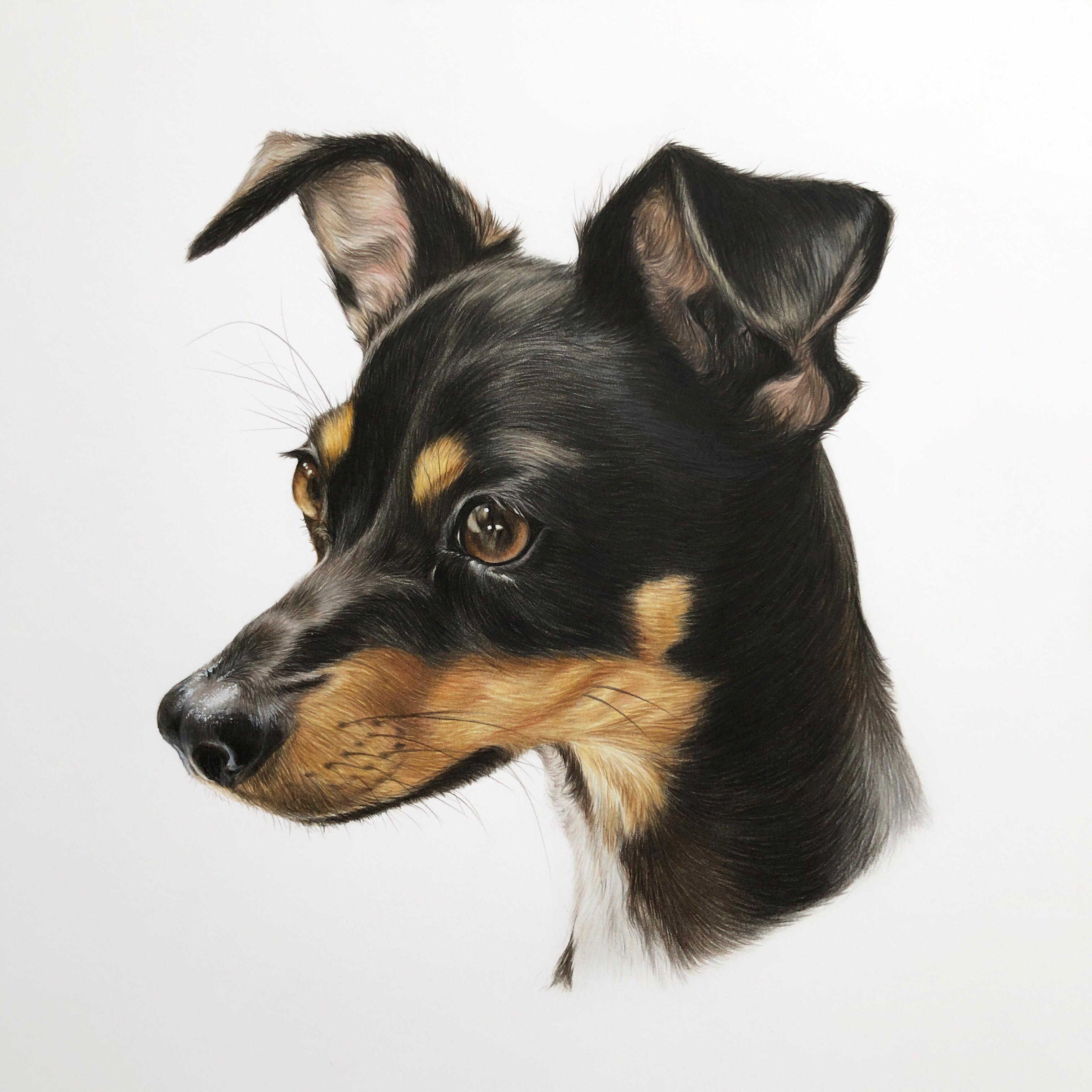 PORTRAIT SIZES & PRICES
SMALL
Ideal for a detailed head shot


8" x 8" - £350
10" x 10" - £450
9" X 12" - £550


MEDIUM
Ideal for a full body portrait or a double portrait


12" x 12" - £650
11" x 14" - £700
12" x 16" - £750
16" x 16" £850
14" x 17" - £950


LARGE
Ideal for group portraits or a single portrait with wow factor!


16" x 20" - £1,200
20" x 20" £1,500
19" x 24" £2,000
Mounting & Framing Service
All Portraits can be mounted and framed if you wish, please let me know when you place your order if you would like to add this service to your commission.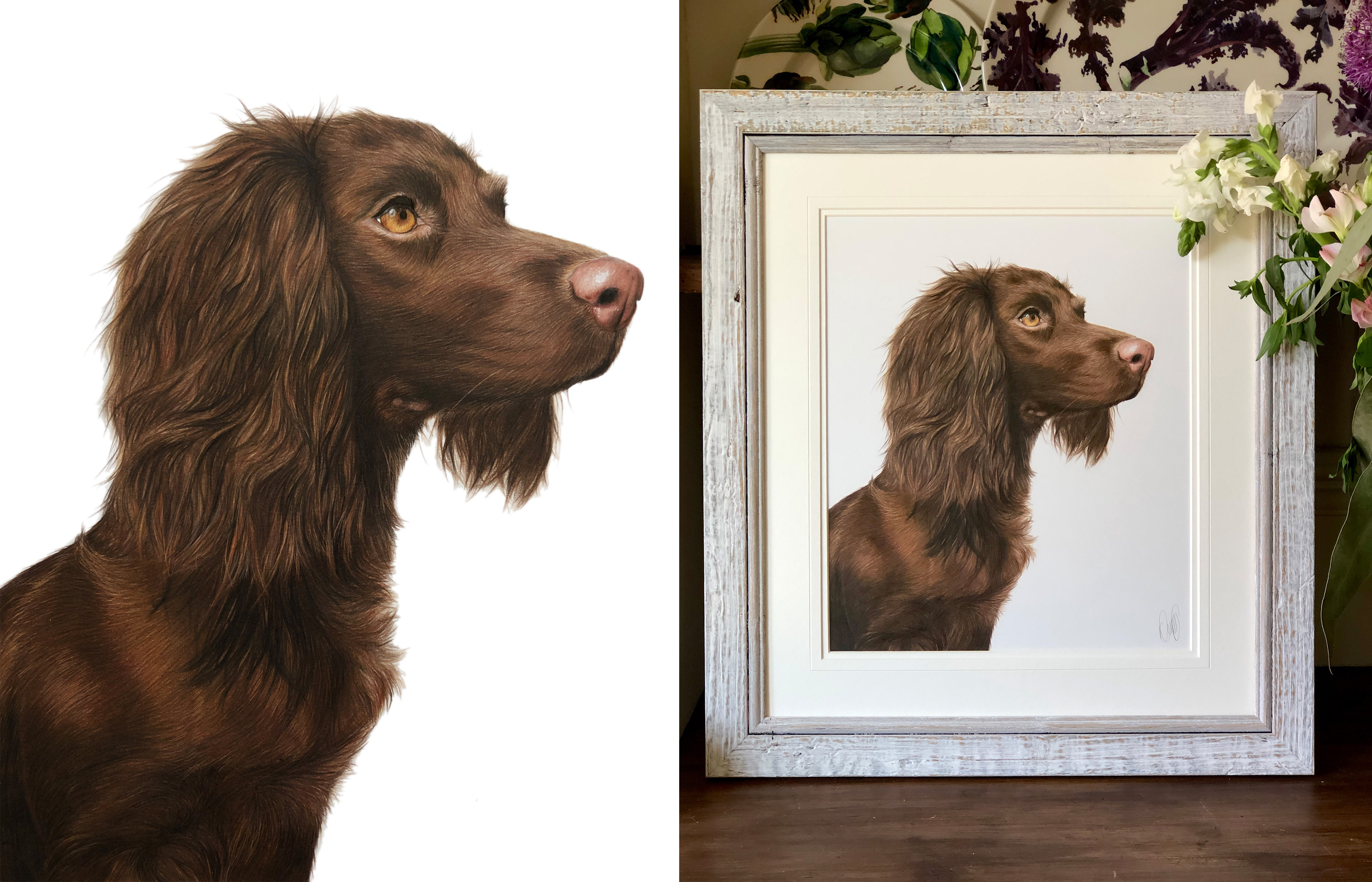 Postage & Packaging
All unframed portraits to the UK are £10.00


Framed portraits £20.00
PLEASE NOTE:
Please contact me prior to enquire about the next available time slot for your portrait. My schedule is often booked out several weeks in advance, but I am sometimes available for quick turnarounds.
All you need to do is... email me a photograph to kimberley.dewhurst@outlook.com
The best portraits are of the face so that you can get as much detail as possible, if you take a close up photograph in good quality lighting.
PHOTOGRAPH REQUIRMENTS:
1 x Photo of the pose you would like the animal to be positioned.
Any other additional photographs of the face are welcome Ideally in high resolution.
The higher resolution of the photograph the better, this will enable me to draw the portrait more accurately and with a high amount of detail.
DRAFTS:
Once you have sent me your photographs I will prepare a draft for you on photoshop using the photographs you have provided. In this draft you will see the proportions of the portrait on the page/size you have chosen. If there are any changes you would like to make to the draft this is the time to discuss it, any changed after this point will be very hard to change, pencil is an unforgiven medium and once its on the page its hard to remove. Only minor tweaks may be possible. I then use the draft to create the drawing, I draw every detail on the draft to create the finished piece.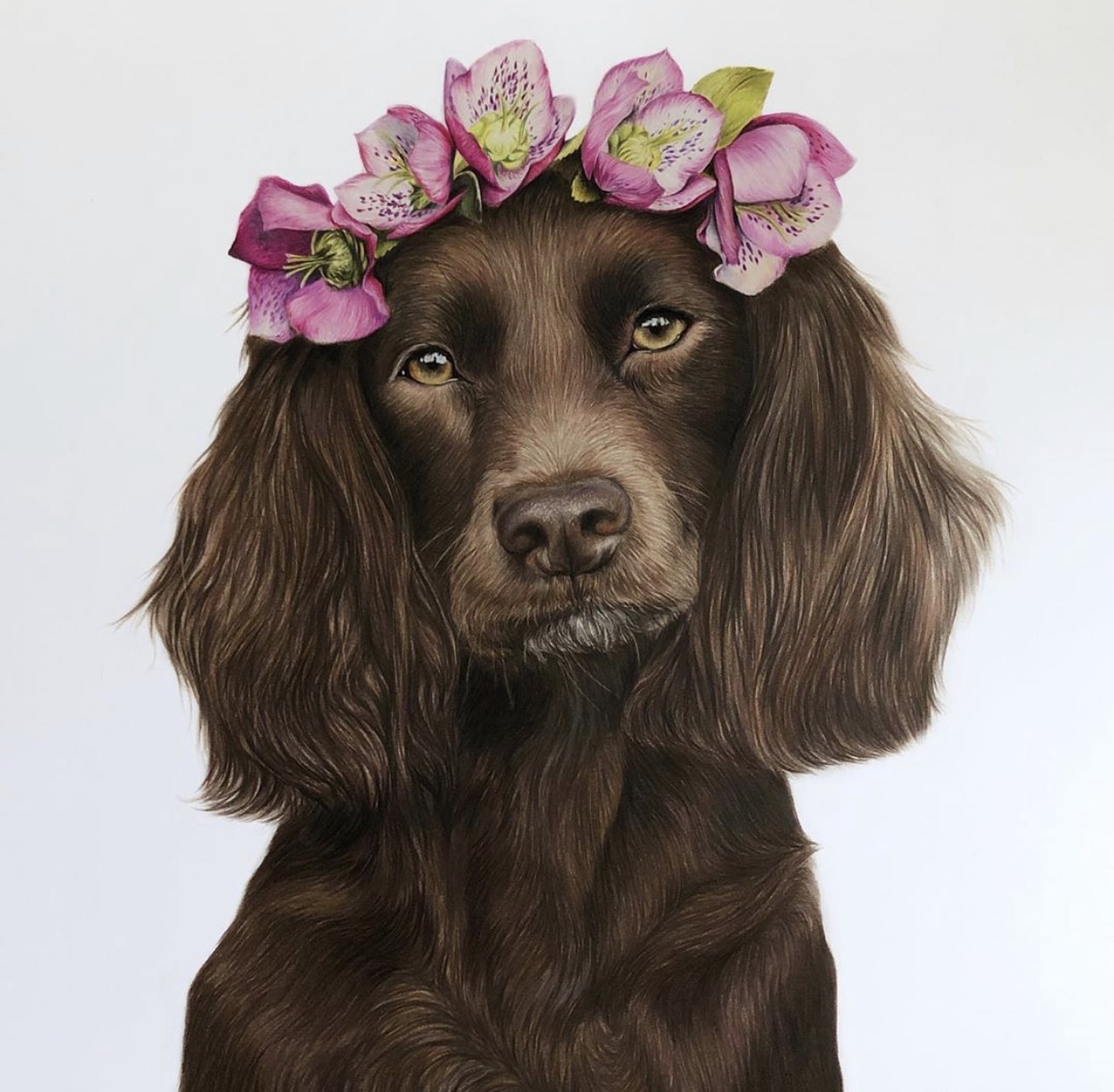 TERMS AND CONDITIONS:
In order to book you will be required to pay a deposit of 50% deposit. The remainder of the balance will be due two weeks before I start the commission.


Unfortunately refunds are not accepted, You are accepting that I am an artist and will try and represent your animal/idea to the best of my ability with the use of your photographs. Please look through my other work created recently to see if you are happy to proceed with a commissioned piece.
COPYRIGHT:
I own the copyright on all my drawings, please do not reproduce the drawing without permission. I hold the right to reproduce the drawing for advertising purposes, prints, greeting cards and coasters. Please let me know if this is something your expressly don't want so we can discuss options.
Thank you very much for your interest!!